" To enter any state of life, a divine
v
ocation is necessary "
News and Events
News and Events... Updated regularly
The Provincial writes April 2019
Details
The Provincial writes...
6th April, 2019
Dear Confreres and friends,
Apologies for this monthly letter being late but as you may know I was in Rome attending a meeting of the leaders of all English-speaking groups of the Congregation. I was happy to meet up with Brother Benjamin and with Fr. Gideon Sidinga who is studying spirituality in Rome.
On my return, the OPC immediately began the second round of visits to the communities, and on their behalf I would like to thank you again for your welcome and for your openness and willingness to cooperate with us in attempting to continue to reinvigorate the Province.
We are hoping to publish the Nominations soon after Easter; but of course we still need to hear back from the local bishops in whose dioceses the proposed changes will take place.
At the meeting in Rome, the General Government presented us with the new Plan of Community Life which we hope to present to each of the communities in the coming weeks. As a sign of cooperation, Fr. Dan Baragry, the Provincial Superior of the Dublin Province and I have talked about the possibility of having this printed professionally and shared among the confreres. It will be part of the blueprint for our renewed way of living.
At the meeting, there was also a suggestion that the Provincial Councils of London, Dublin, St. Clements and MunichNienna meet during the summer to see in what manner we can continue to advance the restructuring process in the Congregation. As you can imagine, with a minimum of 12 people we are having a great challenge in finding suitable dates.
London Calling...
Details
London Calling...
What a wonderful few days of Faith here in London, Our Lady's Wanstead to be precise. We are overwhelmed by the people's response to our Redemptorist Mission. 500 - 600 people at evening Services and 200 at the morning mass.
Who can be a Redemptorist?
Details
Who Can Be a Redemptorist?...
We are looking for men who:
* Practice the Catholic faith
* Can give themselves generously in service to God and His people
* Can live with others in community, collaborate on common projects, share their successes and failures, their joys and sorrows, and do ministry together as an apostolic community
* Can embrace the Redemptorist charism of preaching the Gospel to the most abandoned, especially the poor
* Are flexible and adaptable in the service of mission
* Can foster an intimate relationship with God through prayer, having a deep love for Christ in the holy Eucharist and a love for His Blessed Mother
* Can live a healthy and balanced lifestyle defined by the Redemptorist charism under the vows of poverty, chastity, and obedience
* Are in good mental and physical health
* Are open to growth and development on an academic, spiritual, communal, ministerial, and personal human level
* Are between the ages of 18-45
?bcc=&subject=Vocation" target="_blank">If this is you, then get in touch.
Walking the Way of the Cross...this Lent
Details
Walking the Way of the Cross...this Lent...
I love You Jesus, my love above all things.
I repent with my whole heart for having offended you.
I will never offend you again.
Grant that I may love You always; and then do with me as You will.
We adore You O Christ, and we bless you.
Because by Your holy cross, You have redeemed the world.
Brand NEW - The Life of St Alphonsus...
Details
Brand NEW - The Life of St Alphonsus...
~ DOCUMENTARY, BIOGRAPHY ~ Saint Alphonsus Liguori C.Ss.R. (1696–1787) was an Italian Catholic bishop, spiritual writer, composer, musician, artist, poet, lawyer, scholastic philosopher, and theologian. Today, his latest successor
Fr Michael Brehl C.Ss.R., worldwide Superior General,
tells the story of the man who founded the
Congregation of the Most Holy Redeemer
and gave hope to the Redemptorists and to million of people across the world.
Fr Richard CSsR explains Redemptorist Publications
Details
Fr Richard CSsR explains Redemptorist Publications...
A brief insight into the world of Christian publishing and the vital role of Redemptorist Publications among Catholic and Anglican communities.
Fr Ed Hone CSsR in Luxembourg...
Details
Fr Ed Hone in Luxembourg...
An interview with Fr Ed Hone CSsR was televised on Luxembourg TV and can be seen here Fr Ed speaks about the nature and mission of our English-speaking Catholic community here in Luxembourg.
Fr. Ed Hone CSsR is chaplain to the English-speaking Catholic community in Luxembourg.
The community was established over 50 years ago and is made up of a rich mix of nationalities. Anyone new to Luxembourg, or paying a visit, is welcome to join the Mass or any other events.
As Fr Ed says:
"God's house is our house, and there is room for all to enter and feel at home."
Feast of St Clement Mary Hofbauer CSsR
Details
Feast of St Clement Mary Hofbauer CSsR...
The 15th of March is the feast of St Clement Hofbauer, "Illustrious Propagator" of the Redemptorist Congregation and patron of the city of Vienna. Here is a short life from this month's Reality, written by Fr Dr Brendan McConvery CSsR,

How Jan Dvořák became Clement Hofbauer is of a piece with his complex story. He was born in 1751 in the small town of Tasovice in what was then Moravia, and is today the Czech Republic, almost 200 kilometres from Prague. His father Pavel Dvořák, a butcher, changed the Slavic form of the family name to its German equivalent, Hofbauer. Both names mean the same, 'farmer,' but in Clement's homeland, German and the local Slav dialect were used interchangeably. Switching from one language to another was to be a of the rest of Jan / Clement's life.

He was the ninth of twelve children. His father died when he was 6, and although Jan from his childhood felt the desire to become a priest, his family's poverty meant he had to go to work early. After finishing his apprenticeship as a baker, he was employed by the Premonstratensian canons of Brück. He remained there until he was 24, when he tried to become a hermit. His hermit days did not last long, for the government soon abolished all hermitages in the Habsburg Empire. Jan also had a passion for long-distance pilgrimages. He walked the 1,000 kilometres each way to Rome and back four times in his life. On the third occasion, he tried the hermit's life again near Tivoli, about thirty miles from Rome, changing his name to Clement Mary in memory of the pope of that name. He stayed there only six months, for his desire for priesthood had not gone away, and he would be Clement for ever. He returned home to begin studies at the University of Vienna. When he had finished his philosophy course, disappointment struck again, for the Emperor forbade religious orders to accept new candidates.
Prophetic Witness: Standing with the Abandoned
Details
Prophetic Witness: Standing with the Abandoned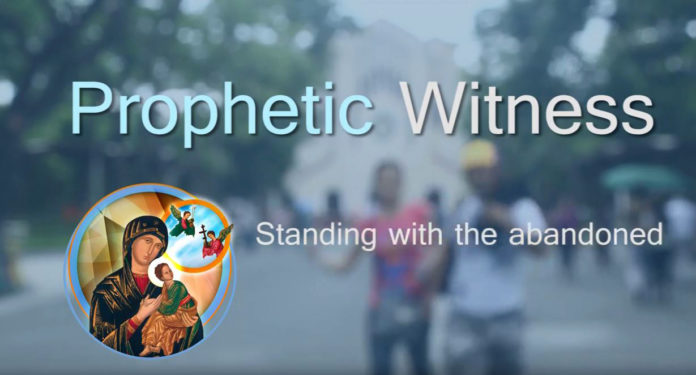 Prophetic Witness: Standing with the Abandoned is a CommonHome.tv documentary filmed and edited by Matthew Howard with the support of Redemptorists throughout the Philippines. CommonHome.tv is an initiative of the Redemptorists of Oceania.
Throughout the world, the Redemptorists are called to be Prophetic Witnesses. While cultural contexts may change, the principle remains the same; defend the dignity of the human person. In the Philippines, this has meant standing with the poor and standing up to dictators.
"Brother Jun is hoping that enough people will see what he has seen, that they will be moved to say and to act in such a way that we don't permit this kind of vigilantism, this kind of injustice, this extrajudicial killing to take place"
– Fr Michael Brehl, Redemptorist Superior General.
Prophetic Witness ~ standing with the abandoned follows Brother Ciriaco 'Jun' Santiago through the dark streets of Manila as he exposes the reality of President Rodrigo Duterte's drug war. Through photography, the extent and brutality of those murdered by means of extrajudicial killings are revealed. Follow Jun and Redemptorist communities throughout the Philippines as they systematise their response to the killings, and provide support for the living victims.
Prophetic Witness: Standing with the Abandoned
Message of Fr. General CSsR for the Feast of St. Clement Hofbauer, CSsR
Details
Message of Fr. General CSsR for the Feast of St. Clement Hofbauer, CSsR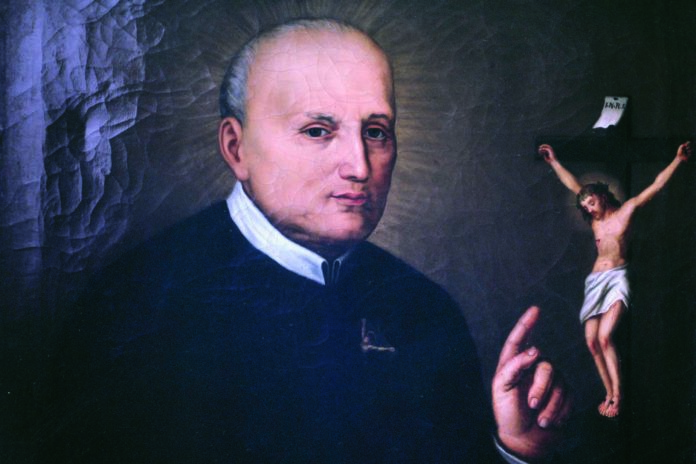 \
"To preach the Gospel ever anew"
March 15, 2019
Dear Confreres, Sisters, associates, and friends,
As we approach the Mid-Sexennial Meetings, and the approval of the Apostolic and Restructuring Plans of each Conference, the story of St. Clement Hofbauer offers us great hope and remarkable insights into the ways in which God calls people to share in the missionary vocation of our Congregation.
Clement Hofbauer was almost 33 years of age when he was accepted into the Redemptorist novitiate, along with his friend Thaddeus Hübl. Although he had a strong sense of vocation to the missionary life and to the priesthood, various obstacles kept disappointing his hopes of realizing this dream. Nevertheless, Clement did not stop searching for a way to respond to what he experienced as the call of God. He studied theology in Vienna, spent time as a hermit and catechist in Tivoli, read spiritual books (including some works by Alphonsus Liguori), developed a deep prayer life, and went on a pilgrimage to Rome. In Rome, he met the Redemptorist Missionaries working in the church of San Giuliano and requested admission to the Congregation.
Read more: Message of Fr. General CSsR for the Feast of St. Clement Hofbauer, CSsR