" A badly written sermon has no more chance of piercing the heart than a rusty and crooked nail has of entering a wall! "
Ven. Fr Passerat C.Ss.R
News and Events
News and Events... Updated regularly
Brand NEW - The Life of St Alphonsus...
Details
Brand NEW - The Life of St Alphonsus...
~ DOCUMENTARY, BIOGRAPHY ~ Saint Alphonsus Liguori C.Ss.R. (1696–1787) was an Italian Catholic bishop, spiritual writer, composer, musician, artist, poet, lawyer, scholastic philosopher, and theologian. Today, his latest successor
Fr Michael Brehl C.Ss.R., worldwide Superior General,
tells the story of the man who founded the
Congregation of the Most Holy Redeemer
and gave hope to the Redemptorists and to million of people across the world.
Fr Richard CSsR explains Redemptorist Publications
Details
Fr Richard CSsR explains Redemptorist Publications...
A brief insight into the world of Christian publishing and the vital role of Redemptorist Publications among Catholic and Anglican communities.
Fr Ed Hone CSsR in Luxembourg...
Details
Fr Ed Hone in Luxembourg...
An interview with Fr Ed Hone CSsR was televised on Luxembourg TV and can be seen here Fr Ed speaks about the nature and mission of our English-speaking Catholic community here in Luxembourg.
Fr. Ed Hone CSsR is chaplain to the English-speaking Catholic community in Luxembourg.
The community was established over 50 years ago and is made up of a rich mix of nationalities. Anyone new to Luxembourg, or paying a visit, is welcome to join the Mass or any other events.
As Fr Ed says:
"God's house is our house, and there is room for all to enter and feel at home."
Feast of St Clement Mary Hofbauer CSsR
Details
Feast of St Clement Mary Hofbauer CSsR...
The 15th of March is the feast of St Clement Hofbauer, "Illustrious Propagator" of the Redemptorist Congregation and patron of the city of Vienna. Here is a short life from this month's Reality, written by Fr Dr Brendan McConvery CSsR,

How Jan Dvořák became Clement Hofbauer is of a piece with his complex story. He was born in 1751 in the small town of Tasovice in what was then Moravia, and is today the Czech Republic, almost 200 kilometres from Prague. His father Pavel Dvořák, a butcher, changed the Slavic form of the family name to its German equivalent, Hofbauer. Both names mean the same, 'farmer,' but in Clement's homeland, German and the local Slav dialect were used interchangeably. Switching from one language to another was to be a of the rest of Jan / Clement's life.

He was the ninth of twelve children. His father died when he was 6, and although Jan from his childhood felt the desire to become a priest, his family's poverty meant he had to go to work early. After finishing his apprenticeship as a baker, he was employed by the Premonstratensian canons of Brück. He remained there until he was 24, when he tried to become a hermit. His hermit days did not last long, for the government soon abolished all hermitages in the Habsburg Empire. Jan also had a passion for long-distance pilgrimages. He walked the 1,000 kilometres each way to Rome and back four times in his life. On the third occasion, he tried the hermit's life again near Tivoli, about thirty miles from Rome, changing his name to Clement Mary in memory of the pope of that name. He stayed there only six months, for his desire for priesthood had not gone away, and he would be Clement for ever. He returned home to begin studies at the University of Vienna. When he had finished his philosophy course, disappointment struck again, for the Emperor forbade religious orders to accept new candidates.
Prophetic Witness: Standing with the Abandoned
Details
Prophetic Witness: Standing with the Abandoned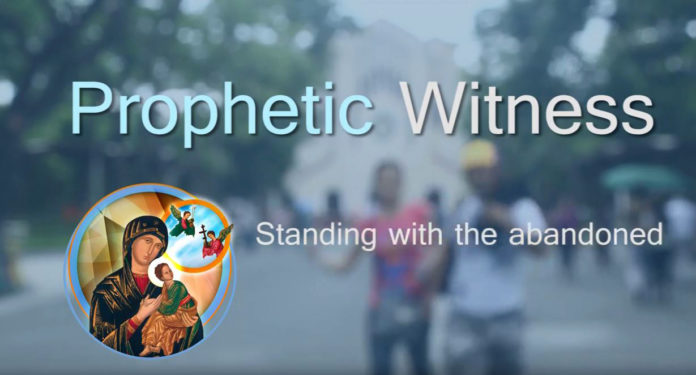 Prophetic Witness: Standing with the Abandoned is a CommonHome.tv documentary filmed and edited by Matthew Howard with the support of Redemptorists throughout the Philippines. CommonHome.tv is an initiative of the Redemptorists of Oceania.
Throughout the world, the Redemptorists are called to be Prophetic Witnesses. While cultural contexts may change, the principle remains the same; defend the dignity of the human person. In the Philippines, this has meant standing with the poor and standing up to dictators.
"Brother Jun is hoping that enough people will see what he has seen, that they will be moved to say and to act in such a way that we don't permit this kind of vigilantism, this kind of injustice, this extrajudicial killing to take place"
– Fr Michael Brehl, Redemptorist Superior General.
Prophetic Witness ~ standing with the abandoned follows Brother Ciriaco 'Jun' Santiago through the dark streets of Manila as he exposes the reality of President Rodrigo Duterte's drug war. Through photography, the extent and brutality of those murdered by means of extrajudicial killings are revealed. Follow Jun and Redemptorist communities throughout the Philippines as they systematise their response to the killings, and provide support for the living victims.
Prophetic Witness: Standing with the Abandoned
Message of Fr. General CSsR for the Feast of St. Clement Hofbauer, CSsR
Details
Message of Fr. General CSsR for the Feast of St. Clement Hofbauer, CSsR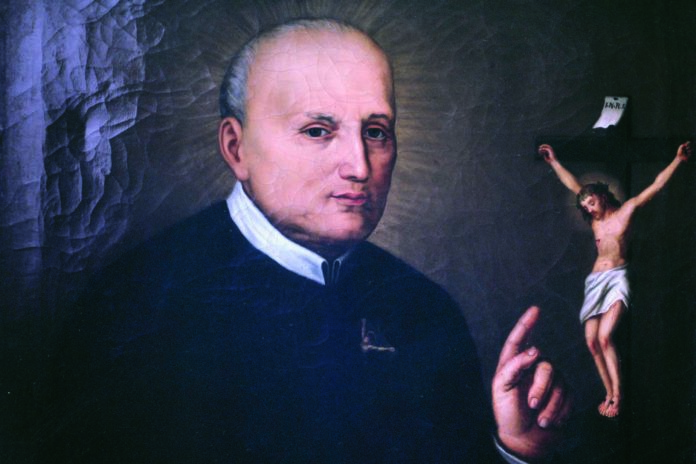 \
"To preach the Gospel ever anew"
March 15, 2019
Dear Confreres, Sisters, associates, and friends,
As we approach the Mid-Sexennial Meetings, and the approval of the Apostolic and Restructuring Plans of each Conference, the story of St. Clement Hofbauer offers us great hope and remarkable insights into the ways in which God calls people to share in the missionary vocation of our Congregation.
Clement Hofbauer was almost 33 years of age when he was accepted into the Redemptorist novitiate, along with his friend Thaddeus Hübl. Although he had a strong sense of vocation to the missionary life and to the priesthood, various obstacles kept disappointing his hopes of realizing this dream. Nevertheless, Clement did not stop searching for a way to respond to what he experienced as the call of God. He studied theology in Vienna, spent time as a hermit and catechist in Tivoli, read spiritual books (including some works by Alphonsus Liguori), developed a deep prayer life, and went on a pilgrimage to Rome. In Rome, he met the Redemptorist Missionaries working in the church of San Giuliano and requested admission to the Congregation.
Read more: Message of Fr. General CSsR for the Feast of St. Clement Hofbauer, CSsR
Upcoming Parish Mission in Wanstead
Details
Upcoming Parish Mission in Wanstead
Please click on the image to download the parish mission flyer with details of the mission itself.
Values of Healthy and Vibrant Redemptorist Communities and the Vita Apostolica 
Details
Values of Healthy and Vibrant Redemptorist Communities and the Vita Apostolica...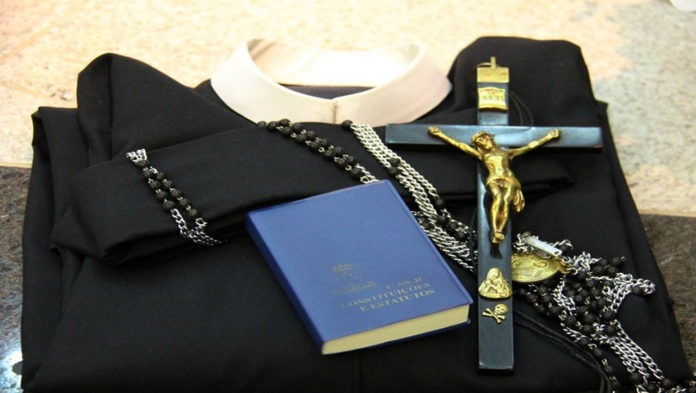 Among the essential values of our Redemptorists Constitutions are that of fraternal and apostolic life. Christ, the Redeemer is at the center of our Vita Apostolica (Const. 1 and 21), that is, our communal and ministerial lives. We are invited to a process of continual conversion.
Our Constitutions express that, besides being evangelical and theological values, our community life, is essential for us as we respond to our specific mission in the Church, that is, the announcement of Abundant Redemption in Jesus. For this reflection, instead of repeating the values of our Redemptorist communities as expressed in our Constitutions, and in order to offer us some different criteria, we place our Redemptorist community values in a broader perspective of the values, characteristics, and attractiveness of Vibrant Religious Communities. This is presented in the spirit of reflections offered by Pope Francis who has indicated to Religious communities that for vocation promotion the attractiveness of our lives, which is a reflection of the fidelity to our particular charism, is the most effective way of doing vocation ministry.
Read more: Values of Healthy and Vibrant Redemptorist Communities and the Vita Apostolica 
Is God calling you...?
Details
Is God calling you...?
We've got a good group of men coming for our #Vocations weekend in March so far, but there's space for one or two more! If you would like to find out more about the life of a Redemptorist Priest or Brother, get in touch: maybe it's the life God has planned for you! This email address is being protected from spambots. You need JavaScript enabled to view it.
...also, if you see this, and you're a young Catholic man on the internet, dithering and prevaricating about your vocation, then this is 100% Divine Providence telling you to not delay but to take some concrete steps: pray more/talk to your confessor/visit a community or seminary.
#Priesthood #ReligousLife #CSsR #Brothers
WITNESSES OF THE REDEEMER:...Fr General writes Lent 2019
Details
WITNESSES OF THE REDEEMER:...
In Solidarity for Mission to a Wounded World
Dear Confreres, Sisters, Redemptorist Associates, and Friends,
"Filled with the Holy Spirit, Jesus left the Jordan and was led by the Spirit through the wilderness, being tempted there by the devil for forty days" (Luke 4:1)
With these words from the Gospel on the First Sunday of Lent, we enter into our "journey of conversion" in preparation for the celebration of the Paschal Triduum of Christ's passion death and resurrection (Pope Francis, Message for Lent 2019). This journey of conversion is a constitutive part of our Redemptorist identity and vocation: we are called to a constant and continual process of conversion of heart and renewal of the mind (cf. Const. 40, 41). We make this journey not only as individual disciples but also as communities of missionaries (Const. 42).
This year, in his Message for Lent, Pope Francis offers us some reflections which are very much in harmony with our Sexennial Theme. He invites us to recognize and touch the wounds of the world which cry out for Redemption. To do so, we must also recognize the wounds in ourselves, in those to whom we are sent, and in the society in which we live. Pope Francis recognizes that the root of these wounds is sin, which "has disrupted our communion with God, with others, and with creation itself… this rupture of communion with God likewise undermines our harmonious relationship with the environment in which we are called to live, so that the garden has become a wilderness." With Jesus, may the Spirit lead us into this wilderness to touch and heal these wounds which continue to afflict us all as well as our common home.
Read more: WITNESSES OF THE REDEEMER:...Fr General writes Lent 2019
Fr Provincial writes...28th Feb 2019
Details
Fr Provincial writes...28th Feb 2019
28th February, 2019
Dear Confreres and friends,
Greetings as we come to the end of this short month of February and prepare next week to celebrate Ash Wednesday and a much later season of Lent. I hope this will be a grace filled time for all. I appreciate that it is a time of extra work and pressure for those engaged in parish ministry and on the missions.
During the month I was able to visit Zimbabwe for the annual board meeting of Holy Trinity College which continues to be a theologate for Religious communities in Harare. Our own Fr. Mark Chikuni is the Dean of Studies and we have several other of the confreres lecturing there.
Before the visit we had consulted extensively among the finally professed members of the Region in terms of nominations for the new Regional Council. The provincial government of the London Province has accordingly appointed the following ORC (Ordinary Regional Council)
Regional Leader: Benjamin Posvo
Regional Vicar: Joseph Musendami
Regional Consultor: Tryvis Moyo.
The ERC consists of the above plus: David Nyamuronda, Gift Mubayiwa and William Guri.
World War II - Catholic Padre Drowned...
Details
World War II - Catholic Padre Drowned...
This day we received some pictures and newpaper cutting from a great grand niece of Fr Thomas Bradley CSsR a Redemptorist who was in fact the first Catholic Chaplain to die in World War II, while serving the Royal Navy. He was also the oldest priest on active service. We are proud to share his story... find the story typed below and some more pictures, grateful received from Laura from Quebec ...
"Clapham Redemptorists have lost a much loved priest who is the first Roman Catholic priest to be lost while serving in the Royal Navy.
He was also the oldest priest on active service.
He was Father Thomas Bradley, who was born in Clapham in May 1886.
As a young man he became a Redemptorist, and for about six years after the last war was in Clapham. During the last war he became a Roman Catholic chaplain in the Army and served in France. It was not long, however, before he transferred to the Royal Navy, his favourite service.
DESCENDANT OF HARDY.
That it was his favourite Service can only be expected, as he was a descendant of Capt. Hardy, pf H.M.S. Victory, with Nelson, on his mother's side. He was with the Navy in many big engagements, and after the last war was on the vessel which took the Prince of Wales to Canada. When the present war broke out he offered his services to the Navy, and despite the fact that he was over age, and was immediately sent on the high seas. In the summer his boat was torpedoed, and no more was heard of him. His death has been presumed.
Solemn Mass was sung at St Mary's Redemptorist Church, Clapham Common, on Friday morning.
There was a large congregation, who had gathered for this most impressive service.
The celebrant was Father Costello (Bournemouth), and in the sanctuary was Monseigneur Dewey (Senior Catholic Naval Chaplain). The Mass was sung by a choir of the priests of St Mary's Monastery.
Admiral Boyd and Comdr. Slattery were also present at the service, as were Father Willie Bradley, C.SS.R.. brother of the dead priests and Miss Nora Bradley, his sister, who is engaged in Civil Defence, and who captain of the Girl Guides associated with St. Mary's Church.
His mother was unable to be present, as she was living in Cornwall.
Celebrating Religious Life
Details
Celebrating Religious Life...
The Redemptorist Community at St Mary's Clapham invited all the Religious of the area to come and celebrate together the Feast of the Presentation.
It was great to have so many familiar and so many unfamiliar faces present that evening.
The energy and the humour that was present on that occasion ensured that we all went home refreshed, having renewed old friendships and made even more new ones.
We are delighted, and many were very pleasantly surprised to find out that our esteemed guest was His Excellency Archbishop Edward Adams, the Apostolic Nuncio in the UK, he was also joined by his Secretary Monsignor Vincent Brady.
As it happens, Archbishop Adams is the Titular Archbishop of Scala, which is a small village on the Amalfi coast in Italy - where indeed the Redemptorists were founded in 1732!
Our Religious Life is great and we celebrate it whenever we can!
Our CSsR Rule
Details
Our CSsR Rule...
Although we were founded in 1732, it was not until this day in 1749, when Pope Benedict XIV approved the Redemptorist Congregation and Rule. Deo Gratias!
Interestingly, until 1749 and our approval by Pope Benedict XIV, we were the Congregation of the Most Holy Saviour - the name was deemed too similar to the formal title of the Canons Regular of the Lateran, and so got changed to
the Most Holy Redeemer.
Vocations Weekend March 2019...
Details
Vocations Weekend March 2019...
Look at this photo - and see how the #Redemptorists #CSsR
live their wonderful #Vocation
Join us in London for our Vocations' Discernement Weekend
15th - 17th March 2019
If you are a discerner aged between 18 - 40 years of age
and want some form of accompaniment get This email address is being protected from spambots. You need JavaScript enabled to view it..
Pray for Vocations
Mother of Perpetual Succour - Pray for us.
St Alphonsus - Pray for us.
Fr Provincial writes...2nd Feb 2019...
Details
Fr Provincial writes...2nd Feb 2019...
2nd February, 2019
Dear Confreres and friends,
Many thanks for the kind wishes, the assurance of prayers and the support I received after the Chapter two weeks ago. I am very grateful to the confreres from the Province and from other Units, as well as our friends and associates for their kindness.
As you are aware, the new OPC has already visited the communities of the Province this past week for a brief opportunity to gauge the various situations in which confreres and communities live. The new EPC will also meet soon.
Personally I will try to find time to make a retreat and perhaps even have a few days of rest to prepare for the new quadrennium. Not expecting to remain in office, I had accepted two missions and a retreat during Lent, but I have also been turning down invitations for ministry in order to have enough space for the administration and the pastoral dimension which the office of Provincial entails.